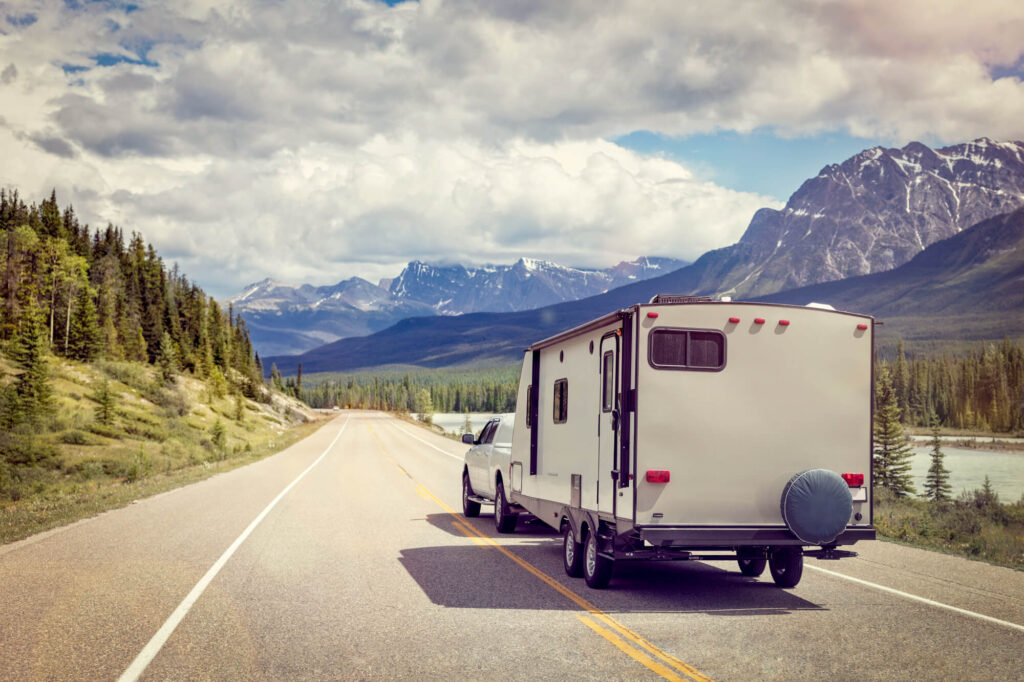 "Wow! What a difference! Blows away my old school hitch pin!"
PinUltimate is loaded with performance features
ConnecTrick™

Quick-Release System

The key to the PinUltimate Hitch Pin is the clever ConnecTrick™ Quick-Release System. With this unique design, depressing the thumb button on the hitch pin handle releases the positive-locking balls which protrude from the shaft to hold the end cap in place. With the thumb button depressed, the pin is free to slide. Releasing the thumb button locks the cap in place.

"Snap-To-It"

Clipless Connector Cap

One must secure an ordinary hitch pin with a simplistic "R" clip that slides into a groove perpendicular to the pin shaft. This almost always occurs in tight quarters which commonly results in scraped knuckles. PinUltimate is different. You push the pin through the hole in the receiver (with one hand) where it conveniently slides into the Snap-To-It Connector Cap (held in position by your other hand) on the opposite side. No clips. No cross stream maneuvers. No scraped knuckles. It's so easy you can do it in the dark!

"Be Nimble"

Cylinder Lock With Bi-Directional Key

Every PinUltimate Hitch Pin is fitted with a premium Be Nimble Cylinder Lock that features a bidirectional key that works no matter which way you insert it. This makes locking and unlocking the hitch pin extra easy in tight quarters or low light conditions.

"NeverRust"

Titanium Construction

All exposed parts on a PinUltimate Hitch Pin (Titanium model) are made of premium, heat-treated 6AL4V (Ti-64) titanium. This means you can be confident that your PinUltimate Hitch Pin will work flawlessly even if exposed to saltwater or road salt. It passed a 1,000 hour salt spray test without failure!

Salt Bath Test - We took several popular hitch pins, along with PinUltimate, and simulated a season of road salt and saltwater encounters. As you can see, several of the other hitch pins show extensive corrosion while the titanium PinUltimate is pristine.

Fully-Machined,

Ergonomic "Power Red" Handle

The handle on a PinUltimate Hitch Pin is ergonomically designed and fully CNC-machined from aircraft grade billet aluminum and then treated with a "power red" Cerakote® finish to protect it from the elements.

Cerakote

Corrosion Protection

Every PinUltimate Hitch Pin is first anodized and then treated with Cerakote®, the proven ceramic coating that offers superior corrosion protection.
"The PinUltimate Hitch Pin is one impressive, precision piece of equipment! Once you use it you'll never go back."
- PERFORMANCE GUARANTEE -
The PinUltimate "Knuckle Saver" 90-Day Satisfaction Guarantee
We are so confident that you will love your new PinUltimate Quick-Release Hitch Pin that we will guarantee your satisfaction. If PinUltimate isn't the fastest and easiest hitch pin you've ever used, return it for a full refund.